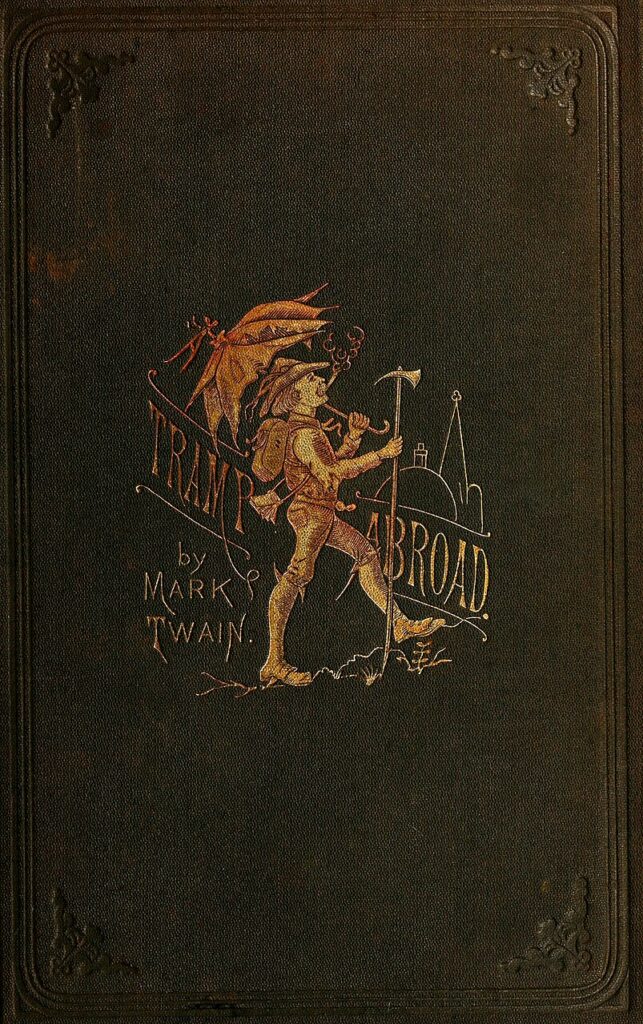 A Tramp Abroad is a work of travel literature, including a mixture of autobiography and fictional events, by American author Mark Twain, published in 1880. The book details a journey by the author, with his friend Harris (a character created for the book, and based on his closest friend, Joseph Twichell), through central and southern Europe. This book has more of Twain's satire and sarcasm than Innocents did. Much of the satire is self directed but emulates Americans. His sarcasm is directed more toward the Europeans but they get their fair share of satire as well. A very good book. I'll be reading some more of his travel books. While the stated goal of the journey is to walk most of the way, the men find themselves using other forms of transport as they traverse the continent. The book is the fourth of Mark Twain's six travel books published during his lifetime and is often thought to be an unofficial sequel to the first one, The Innocents Abroad (1869). — Wikipedia
I have a prejudice against people who print things in a foreign language and add no translation. When I am the reader, and the author considers me able to do the translating myself, he pays me quite a nice compliment — but if he would do the translating for me I would try to get along without the compliment.
Then a few pages later he writes the following with the French included in the description being gibberish at best!
The table d'hôte was served by waitresses dressed in the quaint and comely costume of the Swiss peasants. This consists of a simple gros de laine, trimmed with ashes of roses, with overskirt of scare bleu ventre saint gris, cut bias on the off-side, with facings of petit polonaise and narrow insertions of pâte de foie gras back stitched to the mise en sce`ne in the form of a jeu d'esprit. It gives to the wearer a singularly piquant and alluring aspect.

On Sunday I left Cruzeville and drove to Mountain View RV Park in Huchuca City where I'll be for a couple of months. The route was almost the reverse of the drive in June with just a little added distance for a total of 234 miles. I stopped at the Adobe Cafe & Bakery for breakfast on my way out of Reserve and at Love's in Benson for some gas for Desperado. The route: NM12, US180, NM78, AZ 78, US191, US191/US70, US191, I-10 (50miles), AZ90 & W Vista Ln.
A lot of things I need to get taken care of while I'm here. On the 4th I have a dental appointment for cleaning and do something about the tooth that broke; probably a follow up appointment needed. On the 6th I have a blood draw appointment at the VA and hope that they can get me registered with the new VA sign in portal so I can access my account with the VA. Have a appointment with the cataract eye surgeon in Tucson on the 16th. My Fire 10 died last Friday so I need to take it to a computer shop and have them verify that it is a dead battery. If so I think a new battery and the cost to have it replaced will be about the price of a total replacement; not with another Amazon Fire.
Today I took Desperado to RV City and had her problems fixed. Very expensive fixes but everything seems to be working once again. It took over six hours altogether with about a half hour for the service manager to type up the bill. This will make my dental appointment seem not nearly as painful.