Read Will Rogers column 88 years ago: August 18, 1935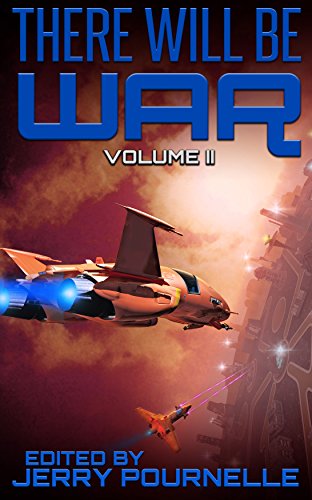 There Will Be War is a landmark science fiction anthology series that combines top-notch military science fiction with factual essays by various generals and military experts on everything from High Frontier and the Strategic Defense Initiative to the aftermath of the Vietnam War. Many science fiction greats were featured in the original nine-volume series, which ran from 1982 to 1990. Thirty three years later, Castalia House has teamed with Dr. Jerry Pournelle to make this classic science fiction series available to the public again. There Will Be War is a treasure trove of science fiction and history that will educate and amaze new readers while reminding old ones how much the world has changed over the last three decades. Most of the stories, like war itself, remain entirely relevant today. There Will Be War Volume II is edited by Jerry Pournelle and features 16 stories, articles, and poems.
The Weapon, Fredric Brown
Time Lag, Poul Anderson
The Technological War, Stefan T. Possony and Jerry Pournelle
Manual of Operations, Jerry Pournelle
'Caster, Eric Vinicoff
Proud Legions, T.R. Fehrenbach
…And Baby Makes Three, Doan Van Toai
In the Name of the Father, Edward P. Hughes
Superiority, Arthur C. Clarke
Final Muster, Rick Rubin
Poems, Edward C. Garrett, Robert Frazier, and Steve Rasnic Tern
On the Shadow of a Phosphor Screen, William Wu
Cincinnatus, Joel Rosenberg
Code-Name Feirefitz, David Drake
Allamagoosa, Eric Frank Russell
Peacekeeper, Jerry Pournelle

Another trip into Reserve for breakfast and pick up a few things at Jake's. Also another stop at Catron Garage. This time I need to have a circuit breaker in my electrical converter fixed. When we had the storm with a lot of hail the circuit breaker for the line to to the refrigerator and one wall plug tripped off. I reset it an all was well. Then this last storm seemed to trip it again but when I tried to reset it it tripped off immediately and I saw sparks fly. I may be here most of today.
This posting will be an experiment. Will be using the WordPress feature where I can prepare the Post and then set a date and time for it to Publish.