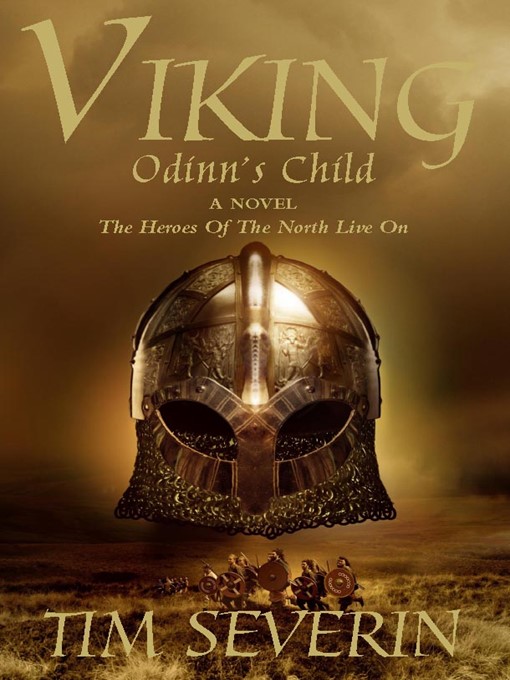 In 1001, the young child, Thorgils Leiffson, son of Leif the Lucky and Thorgunna, arrives on the shores of Greenland to be brought up by a young woman—Gudrid. Thorgils is a rootless character of quicksilver intelligence and adaptability. This is the first book in a trilogy and is Tim Severin's first novel. He has used his research from years ago when he followed The Brendan Voyage and wrote his first nonfiction book about that adventure. He has inherited his mother's ability of second sight, and his mentors teach him the ancient ways and warn him of the invasion of the "White Christ" into the land of the "Old Gods." Guided by a restless quest for adventure and the wanderlust of his favored god, Odinn, Thorgils' fortunes will take him into worlds of unimaginable danger and discovery.

During the month of July it was the hot afternoon, and some days noon, temperatures that curtailed our walks. Now that the monsoons have arrived we might not be able to do a walk during any time of the day. Yesterday morning we started out under a could cover and were soon being sprinkled on. Decided that I did not want to take the chance of getting soaked we retreated and called it a potty walk. So far this month there has been 1.95″ of reported rain with the location here perhaps getting more than that.
I was able to do a morning walk today but there are thunderstorms forecast for this afternoon. Maybe get my laundry done before they start. Either that or get wet walking back to Desperado when the laundry chore is completed.

A meme that I can relate to. HA
Did you know that if you have 5 inches of fat in your body you can stop a 9mm and prevent it to reach your vital organs?

I'm not fat — I'm Armored!